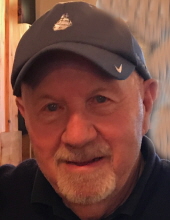 Obituary for Daniel J. Hayes
Daniel J. Hayes, 83, of Somerset, formerly of Dartmouth, passed away on Tuesday, May 15, 2018 after a brief illness. He was the husband of Ilene (Pacheco) Hayes. Born in Acushnet, he was the son of the late Daniel and Yvonne (Plourde) Hayes and the brother of the late Muriel Brodeur.

Besides his beloved wife of nearly 59 years, he leaves a daughter, Kimberly Ann Hayes of Somerset; and two grandchildren, Erin Elizabeth Murray of Somerset and Patrick James Murray of Berkley.

He served in the United States Air Force from 1954-1958; SSGT, and was a firefighter with the city of New Bedford until his retirement. He had a lifelong passion for jazz as well as horticulture; often sharing many of his favorite perennials with neighbors and friends. He enjoyed playing the organ and loved to dance; winning various contests for Latin dance in earlier years but enjoyed ballroom dancing with his wife throughout his lifetime.
In addition, he loved to smile and laugh and always encouraged others to join in. He had a deep commitment and a devoted love for his family, but his greatest love was for the Lord Jesus Christ.

His passing from this earthly life leaves a great void for those who loved him, but we rejoice in the knowledge that he ran with endurance the race set before him, finishing the course and now beholds the beauty and glory of his Lord!

His family would like to acknowledge and thank:
the staff of Southcoast Visiting Nurses Association for their skillful and compassionate care, and Pastor Zac Lenz and the local church body at His Providence Church, Seekonk, for all of their love, prayer and support.

Services will be private; a memorial service may be held at a later date. In lieu of flowers, we request that memorial contributions be sent to the His Providence Church building fund, 1275 Fall River Ave. Seekonk, MA 02771. Please visit HPC.Church to make a donation online. Thank You.