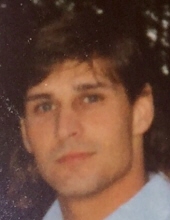 Obituary for Richard Lee Frazier
Richard Lee Frazier, 51, of New Bedford, passed away on Wednesday, April 18, 2018.

He was a mason for various different construction companies. He was a hard worker his entire life. He was so proud of his new job and his Nike shoes that he just bought. He spoke highly of his parents and had great respect for his father. He always made sure his daughter and his granddaughter knew he loved them.

He leaves a daughter, Ashley Frazier of Fall River; a granddaughter, Calli Sky Rocheleau; his mother, Sylvia (Yager) Frazier of Tampa, FL; nine siblings, Candy, Syl, Barbara, Catherine, Michael, Carolyn, Charles, Brenda and Robert; and several nieces and nephews. He was the son of the late Joseph Frazier.

Private arrangements entrusted to the Auclair Funeral Home.