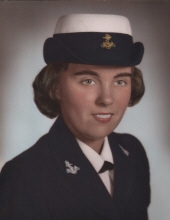 Obituary for Judith M. (Gee) Searles
Judith M. (Gee) Searles, 71, of Fall River, formerly of Swansea, a former employee of Aetna Life and Casualty Insurance, passed away Monday, August 21, 2017.

She served in the Navy and was a member of Disabled American Veterans and American Legion.

She leaves daughters, Carey Souza of New Bedford and Torrie Dias of Fall River; grandchildren, Savana Faith Dias, Brian Manuel Dias, Jr., Makayla Dias, Destiny Mestieri, Donna Dias, Holly Dias and Shawn Dias; a cousin, Roma (Caron) Theroux-Koczon of Swansea; her longtime friend, Denise Furtado of Fall River and her former husband Richard Searles of California. She was the daughter of the late Courtland and Ethel (Fletcher) Gee; the niece of the late Blanche (Gee) Caron and the cousin of the late Edward N. Caron.

Private funeral arrangements entrusted to Auclair Funeral Home.