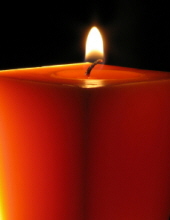 Obituary for John R. Bamrick
John R. Bamrick, 72, of Assonet, husband of the late Cecelia R. (Landry) Bamrick, passed away Thursday, August 16, 2018.


An Air Force Veteran of the Vietnam War, he was a Meteorologist for the Air Force. He enjoyed reading and gardening.


He leaves two sons, Michael Bamrick and his wife Amanda of Wakefield,

Massachusetts and Jason Bamrick and his wife Katarina of Newton, Massachusetts; three grandsons, Justin, JJ, and Anthony Bamrick and three sisters, Patricia, Valerie and Terry. He was the son of the late Bernard and Florence (Sacco) Bamrick.


Private funeral arrangements entrusted to the Auclair Funeral Home.