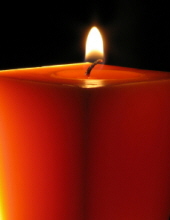 Obituary for Bruce J. Isherwood
Bruce J. Isherwood, 65, of North Dartmouth, passed away Tuesday, September 11, 2018.

He was a bartender and taught bartending school at White's of Westport. He was a gifted musician and enjoyed watching sports.

He is survived by his mother, Blanche (Waitt) Isherwood of No. Dartmouth and two siblings, Nancy Veaudry and her husband Bill and Joseph W. Isherwood. He was the son of the late Joseph B. Isherwood.

Private funeral arrangements entrusted to the Auclair Funeral Home.