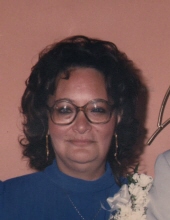 Obituary for Shirley A. (Lavallee) Lambert
Shirley A. (Lavallee) Lambert, 72, of Fall River, died Sunday, December 25, 2016.
Born in Fall River, she was the daughter of the late Arthur J. and Doris (Lagasse) Lavallee. A garment worker, she was a member of International Ladies Garment Worker's Union.

She is survived by her granddaughter and caretaker, Melissa A. Brady (boyfriend Mark Fournier) of Fall River,
and a sister, Elaina Couture of Fall River.
She was the mother of the late Joann Brady and John Fitzgerald Lavalle and the grandmother of the late Axl R. Brady. Arrangements are private.