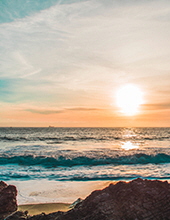 Obituary for Robert E. Hutchinson
Robert E. Hutchinson, 68, of Fall River, husband of Elaine (Gamache) Hutchinson, passed away Monday, March 27, 2017.

He was employed by Globe Manufacturing and more recently by Brodeur Machine Co. He served in the Marine Corps Reserve during the Vietnam War. He enjoyed traveling, woodworking and spending time with his family.

Besides his wife of 48 years, he leaves two children, Kimberly Barnwell and her husband Robert and Thomas Hutchinson and his wife Prity; two grandchildren, Jonathan and Jillian Barnwell; a sister, Beverly Krupa, nieces and nephews. He was the son of the late Robert and Ethelyn (Leach) Hutchinson.

Private arrangements are entrusted to Auclair Funeral Home. In lieu of flowers, please consider a donation to Arthritis National Research Foundation, 5354 E. 2nd. St., Suite 201, Long Beach, CA 90803 (curearthritis.org).