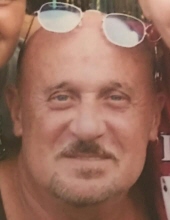 Obituary for Robert A. Cloutier
Robert A. Cloutier, 69, of Fall River, husband of Evelyn M. (Ricardo) Cloutier, passed away Tuesday, March 14, 2017.

He was employed by Fall River Knitting Mills and Universal Industries. He was a member of the Knights of Columbus.

Besides his wife of 45 years, he leaves a son, Robert Scott Cloutier and grandsons, Ayden and Caleb Cloutier.

Private arrangements entrusted to Auclair Funeral Home.