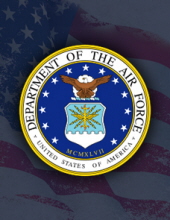 Obituary for Raymond L. Laferriere
Raymond L. Laferriere, 84, of Fall River, husband of Lucille J. "Lou" (Lamothe) Laferriere, RN, passed away Tuesday, February 14, 2017.

A graduate of Msgr. Prevost High School and an Air Force veteran of the Korean War, he was employed by Guimond Farms and Lecomte's Dairy.

Besides his wife of 59 years, he leaves five children, Robert Laferriere and his wife Wendy of North Kingstown, RI, Marc Laferriere and his wife Rosanna, Marie Lopes and her husband James and Daniel Laferriere, all of Fall River and Simone Rego and her husband Steve of Taunton; five grandchildren, Matthew, Daniel and Jordan Lopes, Christopher Laferriere and Ethan Rego; and a brother, Roger L. Laferriere of Fall River. He was the son of the late Louis Z. "Zip" and Imelda (Masse) Laferriere.

His funeral was private. Please omit flowers. Donations may be made to Leukemia Research Foundation, 191 Waukegan Rd. # 105, Northfield IL 60093.