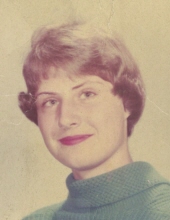 Obituary for Noreen A. Silva
Noreen A. (Kwasniowski) Silva, 71, of Fall River, widow of Armindo "Armand" Silva, passed away on Saturday, May 6, 2017. She had been employed by Tillitson Rubber, Elbe File & Binder and more recently at the Harriet T. Healy School. She enjoyed reading, fishing and coloring.
Survivors include two daughters, Lisa Aguiar (husband Edward) and Sara Silva (companion David Valentim), two grandsons, Ryan Aguiar, US Navy and Casey Aguiar. She was the daughter of the late Frank and Josephine (Pavao) Kwasniowski.
Arrangements are private.