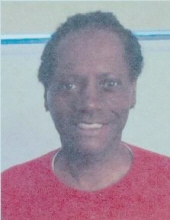 Obituary for Michael Pryor
Michael Pryor, 65, of Borden Place West, 181 South Main St. Fall River, Massachusetts, formerly of Boston, died Monday, February 6, 2017 at Saint Anne Hospital. Born in Brookline,MA, he was the son of the late Donald I Pryor, Sr. and the late Alma (Shieffield) Pryor.
He worked as a cook. He leaves three brothers, Richard Pryor, Darren Pryor and Donald Pryor.
His arrangements are private.