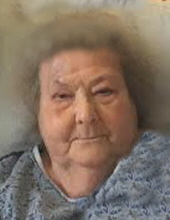 Obituary for Lucie (Garant) Moniz
Lucie (Garant) Moniz, 90,
of 170 William St. Fall River, Massachusetts, entered into rest on Thursday, December 8, 2016 at Catholic Memorial Home. She was the daughter of the late Wilfred and Yvonne (Charron) Garant.
She leaves four children, Barbara (Yost) Cardoso, Allen Moniz, David Moniz and Bette Barbosa, all of Fall River;
12 grandchildren and 14 great grandchildren.
She was the mother of the late Judith Costa, Manuel Moniz and Brian Moniz.
Arrangements were private.