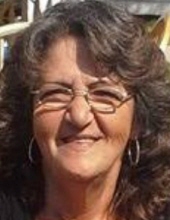 Obituary for Kathleen A. Cabral
Kathleen A. (Gingras) Cabral, 70, of Fall River, passed away Friday, August 18, 2017 at Charlton Memorial Hospital.
Survivors include 3 daughters, Christine Taber (husband Brian Taber),
Stephanie Paesano (husband Michael Paesano) and
Kimberly Douglass (husband Jason Douglass);
a son, Jonathan Cabral;
a sister, Judith Avilla (husband Robert) and several grandchildren, great grandchildren and.several extended family members.

Arrangements are private.