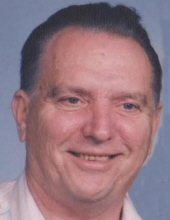 Obituary for JOHN M. URBAN
John M. Urban, 80, of Fall River, husband of Helen B. (Lachapelle) Urban, died Sunday, January 1, 2017. He was employed by Frito-Lay and more recently by Rex-Cut Abrasives. John was a dedicated family man. He was a veteran of the Army.
Besides his wife of 54 years, he leaves 2 sons, John E. Urban (wife Elizabeth) of Fall River and Brian G. Urban (girlfriend Laura) of Rehoboth; 2 grandchildren, Jesse B. Urban, Cory S. Urban (girlfriend Bre'Anna); a great-granddaughter, Harlow; a brother, Chester Urban and many nieces and nephews. He was the son of the late Stanislaw and Apolonia (Boczar) Urban and the brother of the late Joseph and Louis Urban. Private arrangements by Auclair Funeral Home.
Events