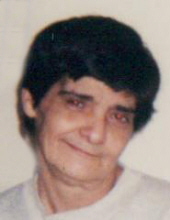 Obituary for Diane M. Giasson
Diane M. (Galego) Giasson, 68, of Fall River, passed away on Monday, April 17, 2017 at Charlton Memorial Hospital. She was the wife of the late Paul J. Giasson, Sr. and the daughter of the late Manuel and Alice (Pires) Galego.
Diane enjoyed playing Bingo and cherished time spent with her children and grandchildren.
Survivors include two children, Paul J. Giasson, Jr. of Portsmouth, RI and Heidi Ann Giasson of Fall River;
four grandchildren, Joshua Michael Giasson, Christopher Worsley, Jr., Mikayla Giasson and Peyton Giasson, two great-grandchildren including Marcus and longtime friend, Tina Mcclelland of Texas.
She was the sister of the late Joyce Callahan, James Galego and Steven Galego.
Arrangements are private.