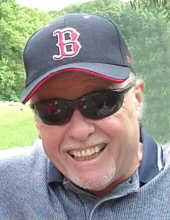 Obituary for Clifford J. Bonalewicz
Clifford J. Bonalewicz, 57, of Fall River, beloved husband of Tammy (Cabral) Bonalewicz, passed away Thursday, August 3, 2017.

A Stationary Engineer, he was presently employed by Brown University and was a former employee of Montaup Electric. He was an avid fan of the New England Sports Teams and enjoyed playing golf.

Besides his wife of 34 years, he leaves a daughter, Crystal Bonalewicz of Fall River; siblings, Irene Carreiro and Walter Bonalewicz, both of Fall River and nieces and nephews. He was the son of the late Walter and Irene (Souza) Bonalewicz.

His funeral was private. Entombment was at the Notre Dame Cemetery Mausoleum.