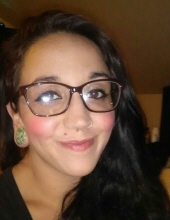 Obituary for Amanda Lynn Morin
Amanda Lynn Morin, 26, of Longfellow Place, Boston, formerly of Fall River, passed away on Tuesday, March 21, 2017 at the Boston Medical Center.
Survivors include a son, Jayse Ryan Almeida, a mother, Julie Morin, a step-father, Brian Costa, a brother, Brian Costa and a fiance Brian McAleer.
Private arrangements are entrusted to Auclair Funeral Home.